NEC
Under the brand statement, "Orchestrating a brighter world," NEC Group is focusing on Solutions for Society businesses that utilize the strengths of ICT to create the social value of safety, security, efficiency and equality that is necessary for people to live more prosperous lives.
A good communication platform can be the backbone of your company. The right system ensures that all incoming and outgoing calls reach the right person. It also keeps its cool during busy times, grows with your business and provides technical features that enhance your phone system.
The best communication system for regulating the phone traffic in your specific company can be determined by a number of factors, such as the size of your business and number of workstations. One of the solutions below offers the perfect hidden advantage for your business communications.
Voice Communication Platforms
UNIVERGE SV9000 Communication Platforms
UNIVERGE is NEC's IP architecture that unifies multimedia networks. It has been contributing to the improvement of our clients' intellectual productivity by integrating voice and data networks while creating the optimal mobile environment with systems designed for specific businesses and industries. The UNIVERGE SV9000 from NEC creates new ways of generating revenue and increasing customer responsiveness, while simultaneously improving efficiency and reducing costs. Designed to deliver next-generation, open standards-based solutions, it is your bridge to the future and protects your existing telephone infrastructure investment while providing a migration path to pure IP. With the UNIVERGE SV9000, all types of communication methods are supported, whether TDM, IP, video, wired or wireless.
UNIVERGE SV9100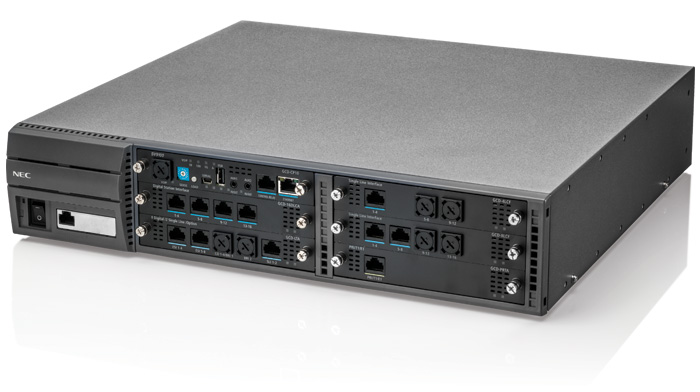 UNIVERGE SV9300

UNIVERGE SV9500
SL2100 – Smart Communications System
To assist in maintaining a positive customer experience and a high level of service, business today need to have workforces that are available and 'on-demand' from any location. A great customer experience usually generates repeat business.